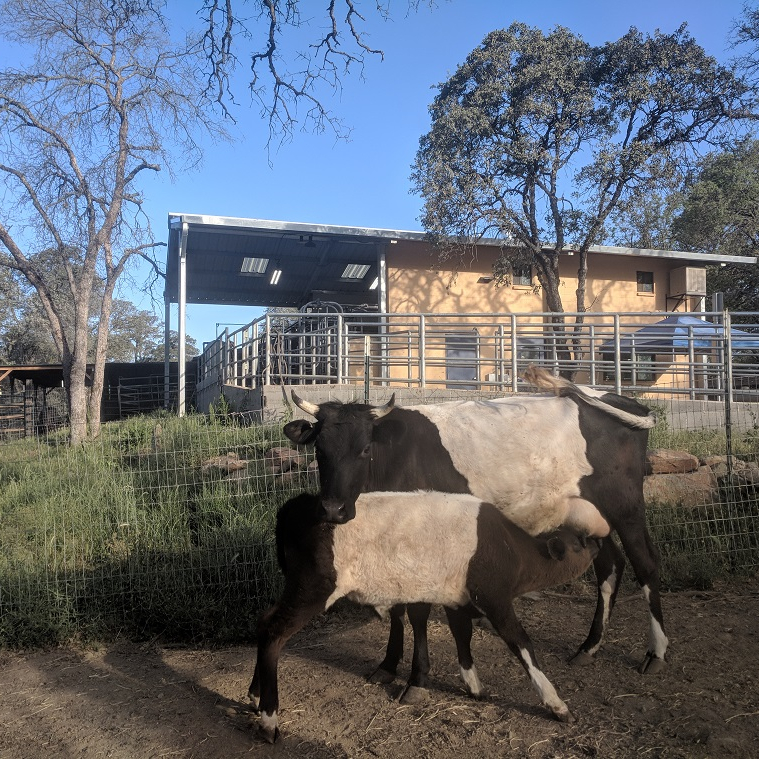 Long Dream Farm
Contact: Krista & Andrew Abrahams
Address: 4053 Wilson Town Rd Lincoln, CA, 95648
Email Address: andrew.abrahams@gmail.com
About Us
Established in 2011, Long Dream Farm is a state certified (grade A) cow dairy and farmstead creamery. In partnership with resident animals, we produce greek-style yogurt, butter, cheeses and ice cream as well as chicken and emu eggs. The overriding mission of the farm is to demonstrate that production of (many) animal originated foods can be done without sacrificing quality or length of life for the animals.
Practices
Our cows and calves are kept together and, more generally, family/social groups within our cows and bird populations are maintained. Cows are milked only when they want to, and at most once daily. We use natural breeding and typically this is once every 2-3 years for our cows. All chicks are hatched on farm and roosters kept. All of our animals have permanent sanctuary on our property.

We do not spray pesticides or herbicides and purchased feed is non-gmo whenever possible. We manage our rotational grazing of pastures carefully with focus on soil improvement. We also are engaged in an active tree planting program to further aid with water and carbon sequestration. All the water used in our dairy and creamery is recycled for use on the farm.